Mastercard Debit Card
May be used wherever Mastercard is normally accepted
Purchases made are deducted directly from you checking account
Receipt provided at the point of sale
Monthly checking statement details all Mastercard Debit Card purchases
May be used as your Mastercard Debit Card here at home or around the world
May withdraw cash, transfer funds, or simply check balances
Add to your Apple Wallet for easy access
Card Management
Prevent Fraud.  Control Spending.  These free mobile apps lets you control when, where and how your debit card is used.  The FNB Mobile app or Brella Card Manager are easy to use and puts the power to protect in your hands.
FNB Mobile App Features:
Set your debit card on/off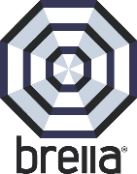 Brella Card Manager Features:
Receive instant transaction alerts
View recent transactions
Set your debit card on/off
Check your balance
Submit a travel notice to FI
Find nearby ATMs
Download free app today from the App Store or the Google Play Store.
24 Hour ATM Banking
You can use your FNB Mastercard Debit Card at any First National Bank in Port Lavaca ATM location at no charge.
4 convenient locations to serve you:
1101 Hwy 35 By-Pass South, Port Lavaca, Texas 77979
101 East Railroad, Seadrift, Texas 77983
3675 West Adams, Port O'Connor, Texas 77982
4304 N. Main, Victoria, Texas 77901
You may access your account(s) by ATM using your FNB Mastercard Debit Card and personal identification number.